Crosspost from my LiveJournal Dress Diary 5/27/2013
Here is the underskirt of the second gown I am making for my dear friend Lucia, who is a historical dancer, artist and party organizer in Italy. I LOVE IT! Wow did it turn out nice. It is a violet dupioni silk– a fairly rough weave, but I don't care, it's pretty.
It was a bitch to photograph, though. I wish I was a better photographer, then I'd know how to make these gorgeous fabrics look like they should!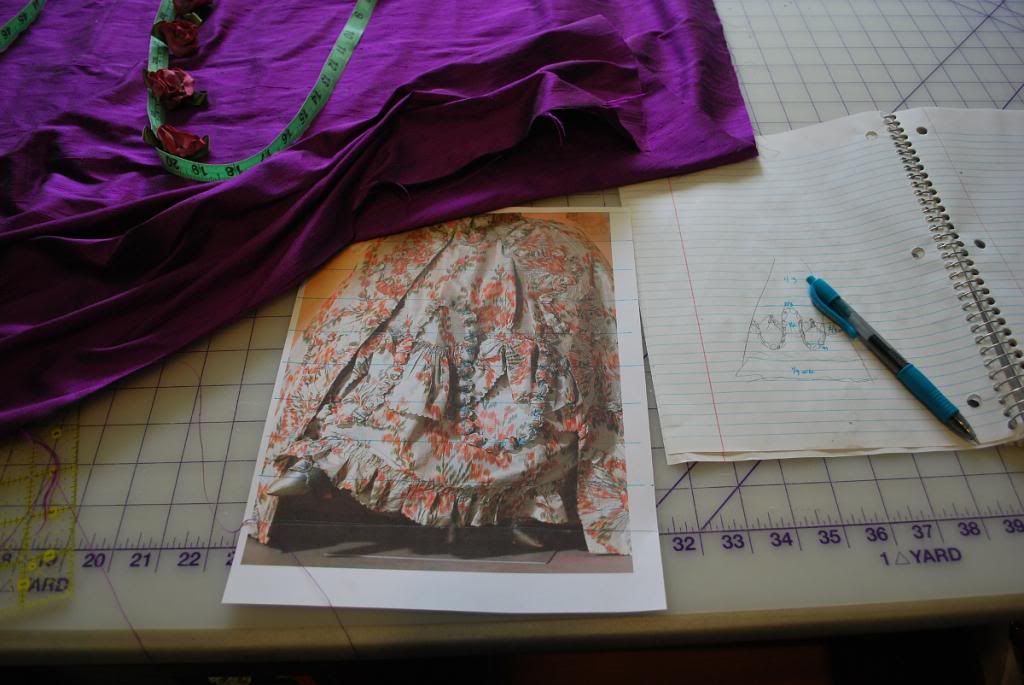 Figuring the scale. The design is copied from a gown at the Kyoto Costume Institute. I was going to say "inspired by," but really, I just straight up copied it. Don't tell anyone I'm not a creative furbelower!
First things first: FRAYCHECK ALL THE THINGS! Just a slim little edging. Once dry it blends fairly nicely into the fabric, leaving behind a nice stiff edge for pinking. I'm glad it worked out for this fabric, otherwise I'd be up shit creek figuring how to finish the edges!
Miles of pinking, using my very cool scallopped shears. One of these days I'll do some fancier cutting– small scallops within larger scallops, like the design I'm copying inspired by. This dress I just want to get done as quickly as possible, so straight cutting this time around.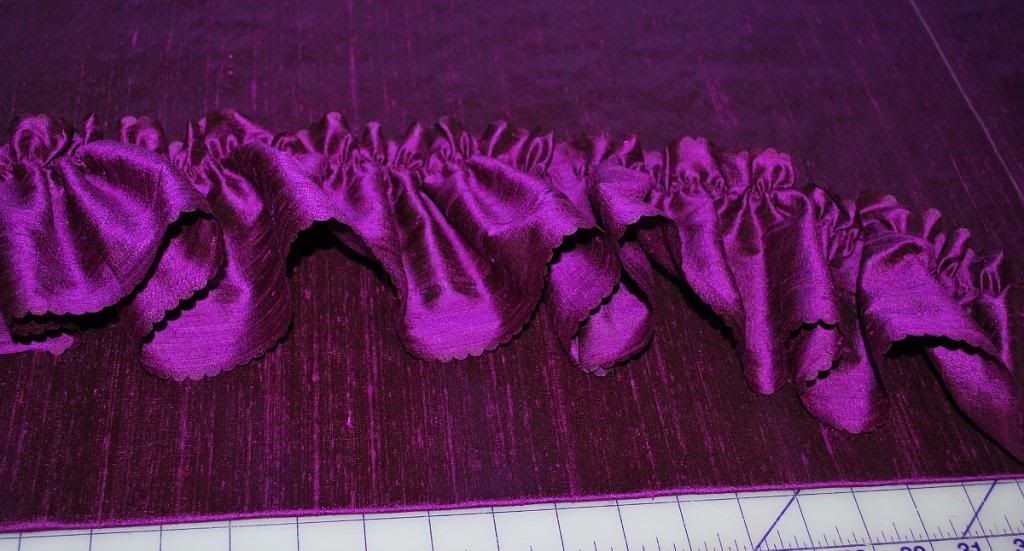 Bottom ruffle gathered up…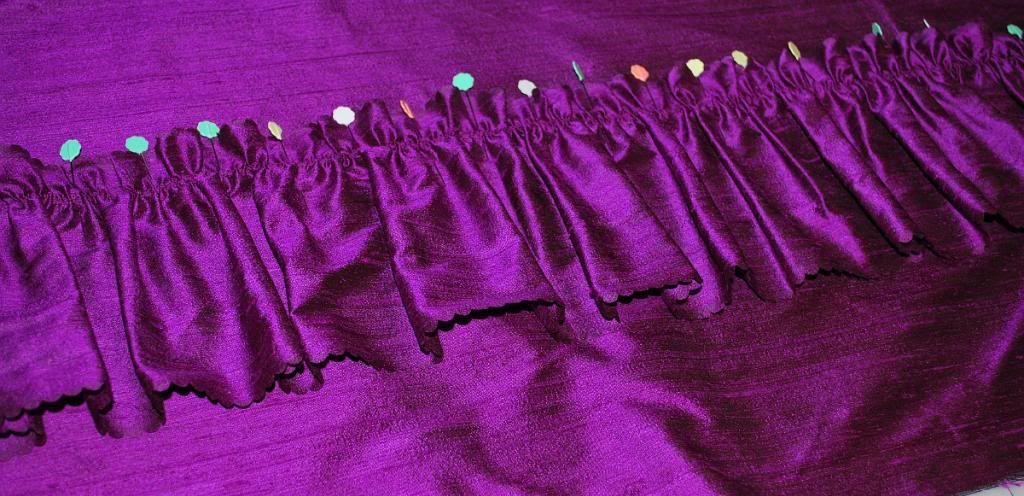 …and pinned down…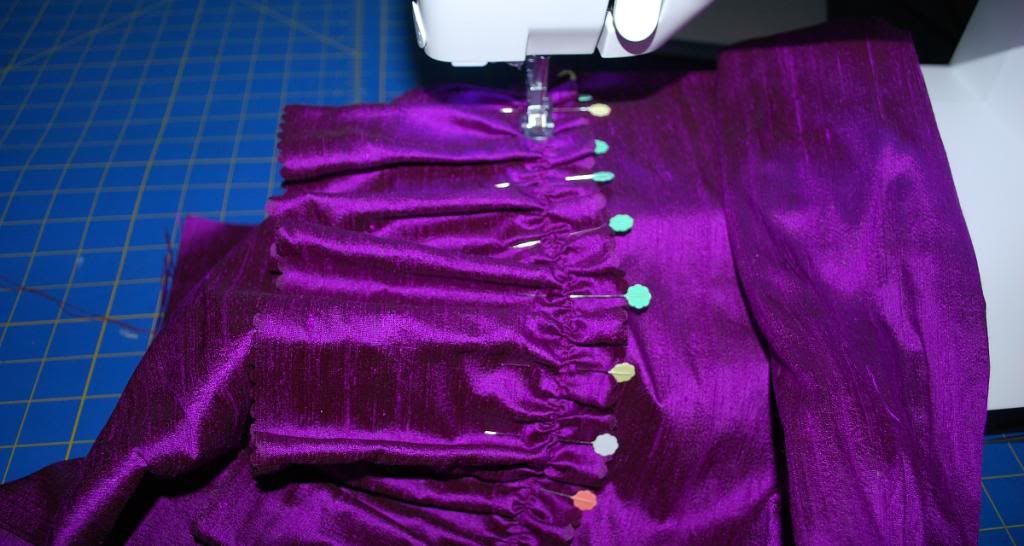 …and sewn down with a free motion foot so as to not disturb the gathers.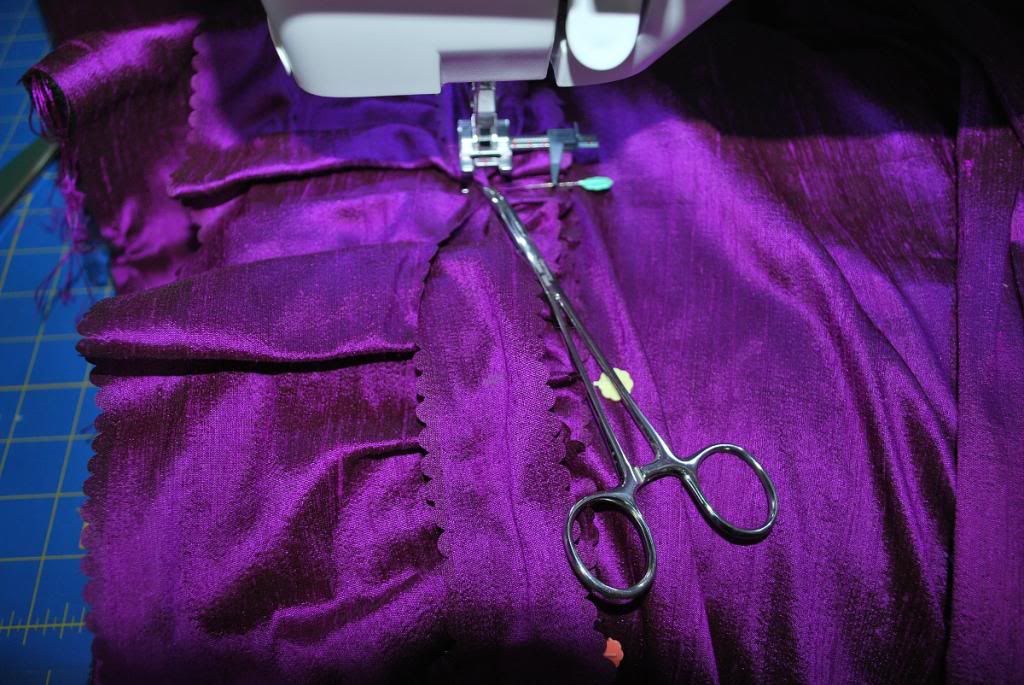 Adding the thinner strip for small poofs– it was rather awkward, so I made use of my favorite sewing room tool– forceps! I bought these on accident, thinking they were curved scissors. Turns out they are super useful!
After tacking down the poofs, time to add the flowers!
Just a tiny zigzag stitch with the floating foot, tacked several places, lost in the ruched ribbon petals.  Man, those colors do NOT look good together in these photos, The flowers look like Drag Queen Neon Lipstick SWAKs! Really, they blend beautifully to the naked eye! I promise!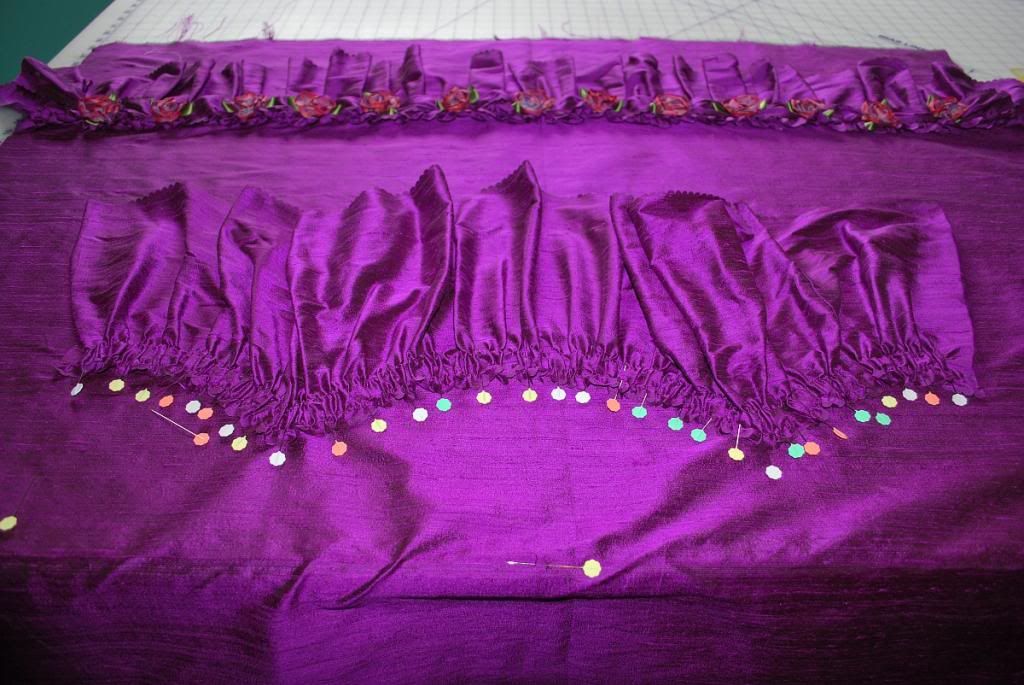 Pinning the top ruffle swag on…
…and sewing it down.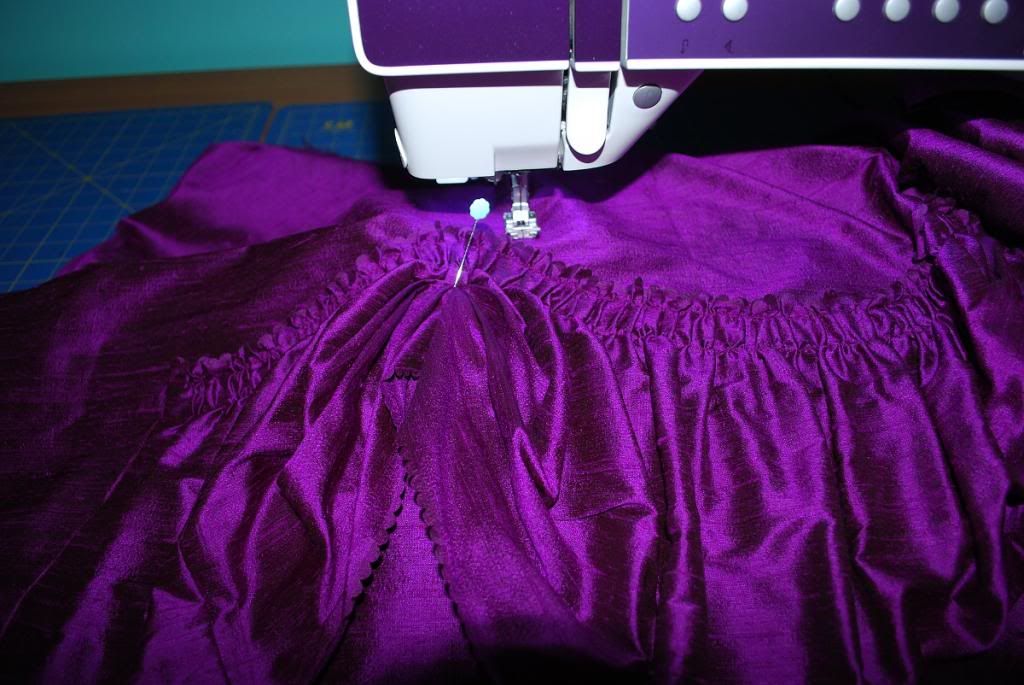 Pinning up the swag and tacking it in place.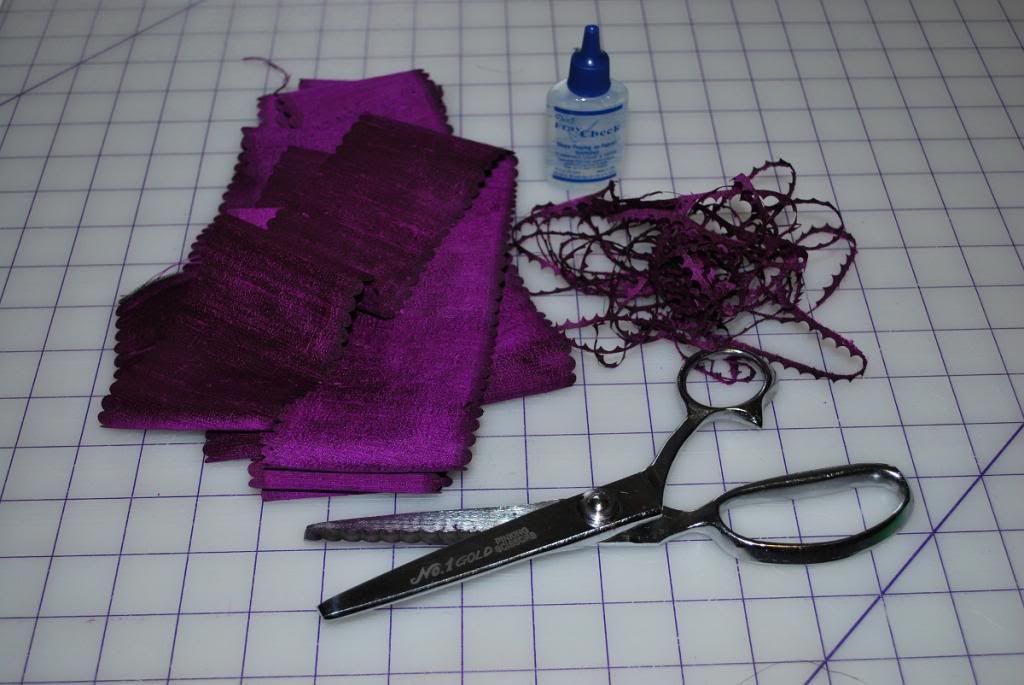 MORE fraycheck and pinking.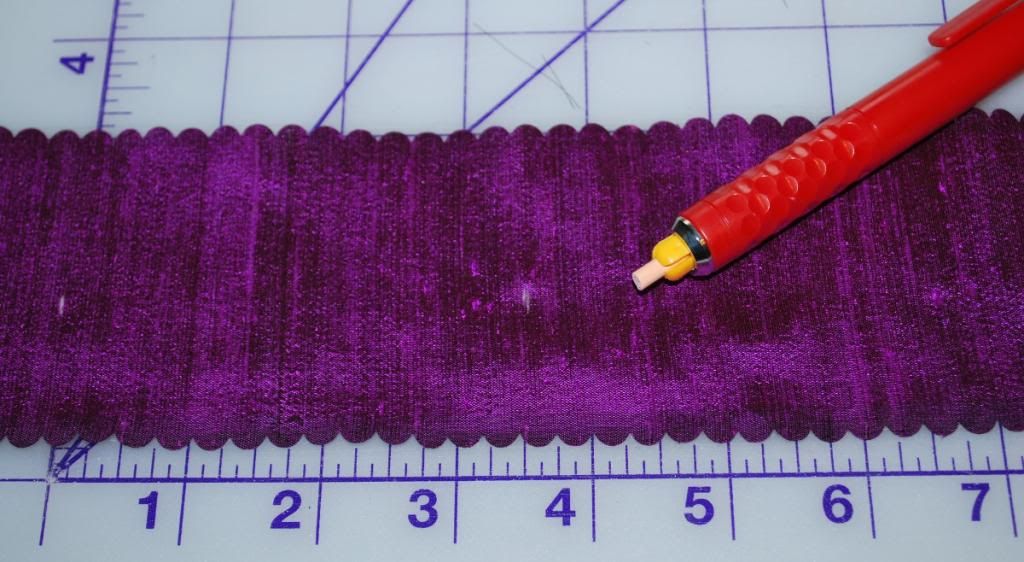 Marking off for the pinch pleats.
Pinched up and tacked.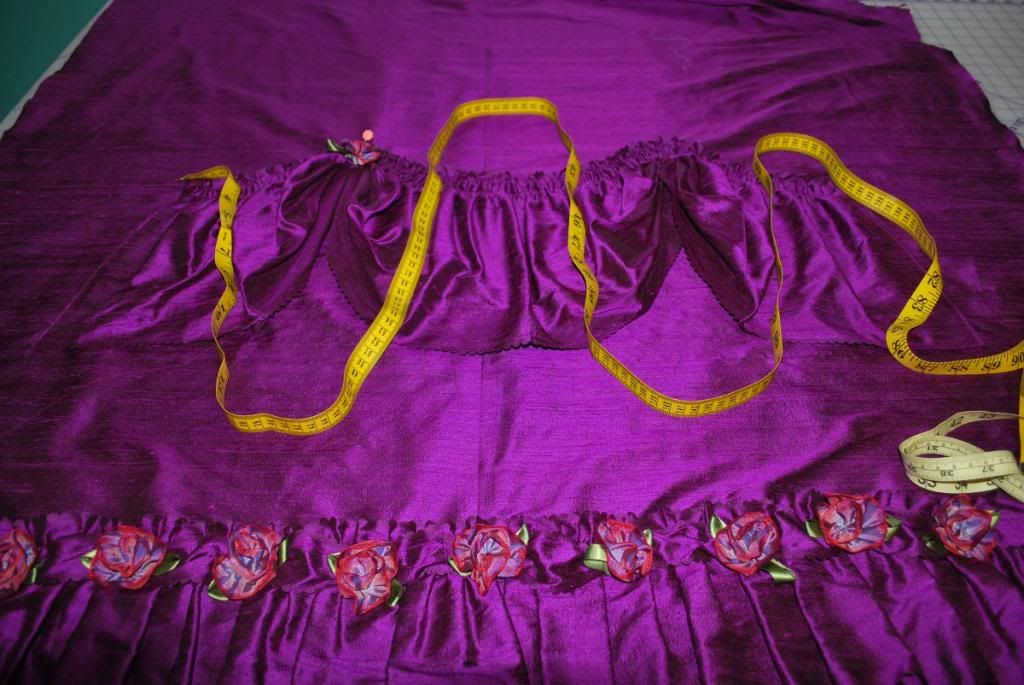 Figuring out the poof swag placement.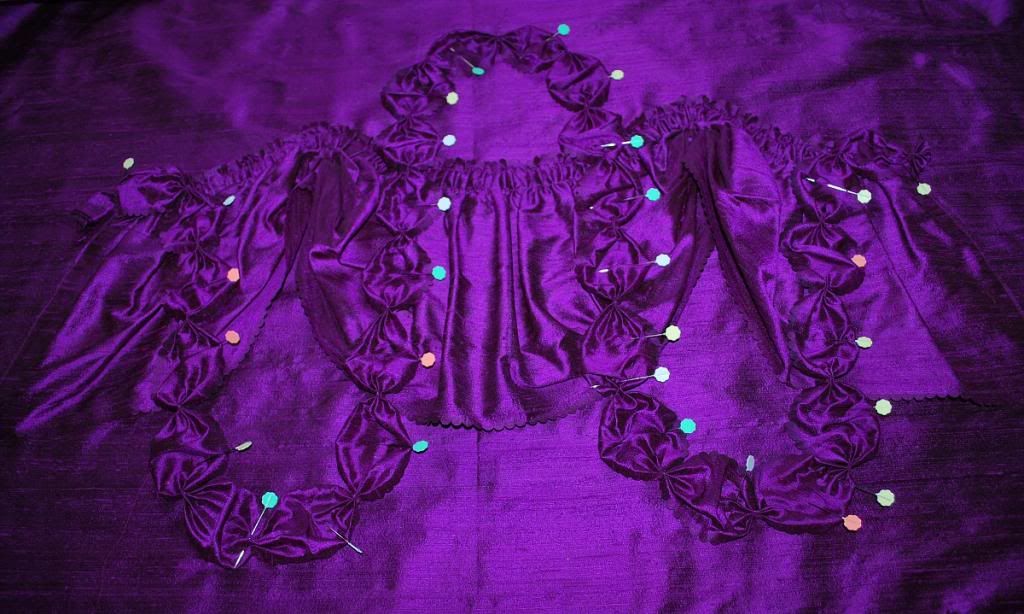 Poofy swag pinned in place…
…and tacked down with floating foot.
adding more flowers!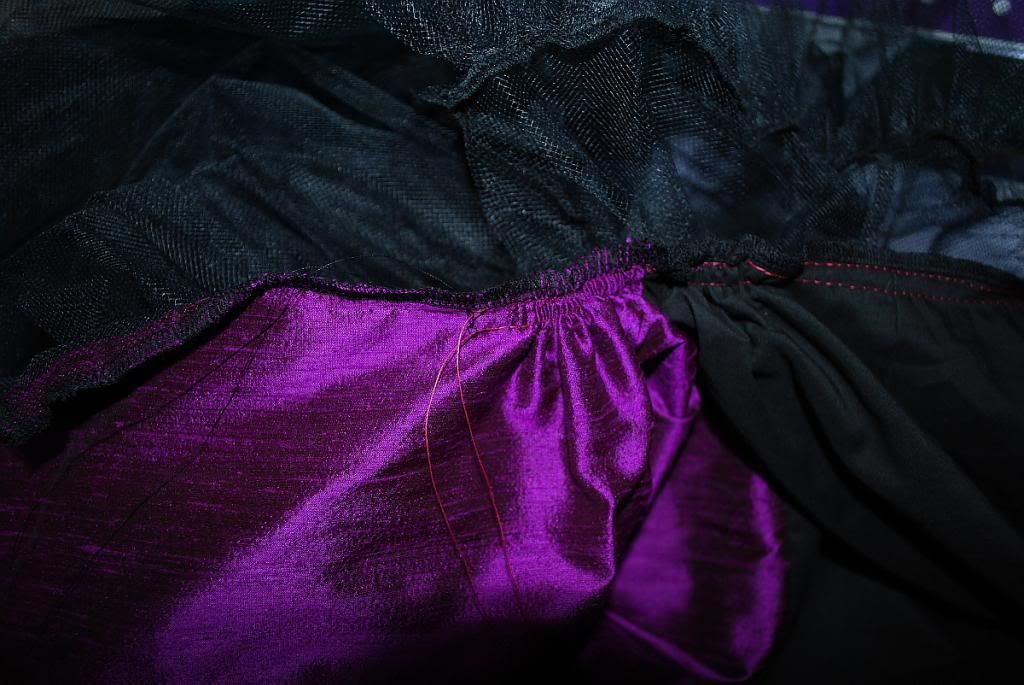 After connecting the net petticoat, I gathered up the sides using my favorite magic-coated upholstery thread.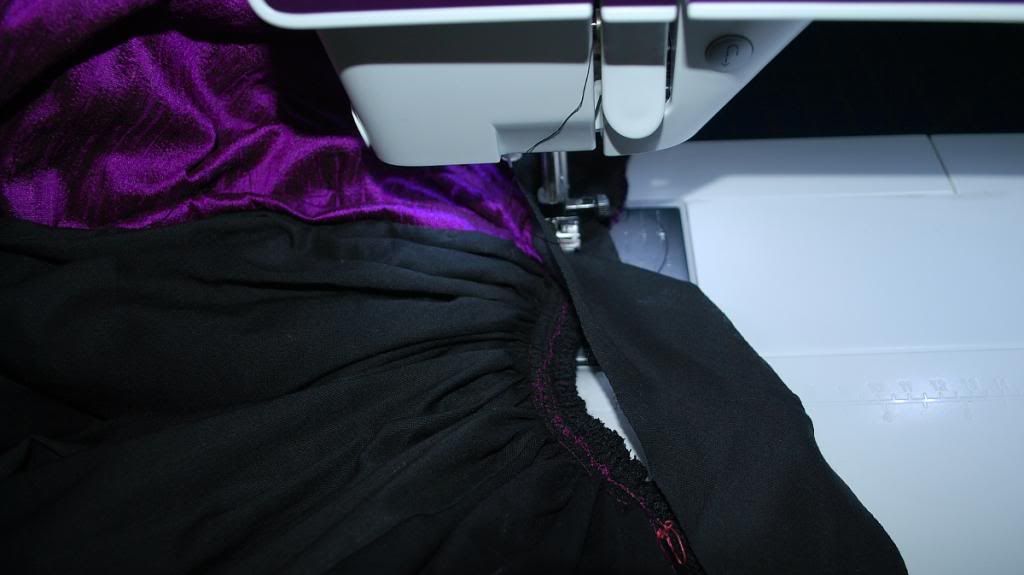 Adding the binding…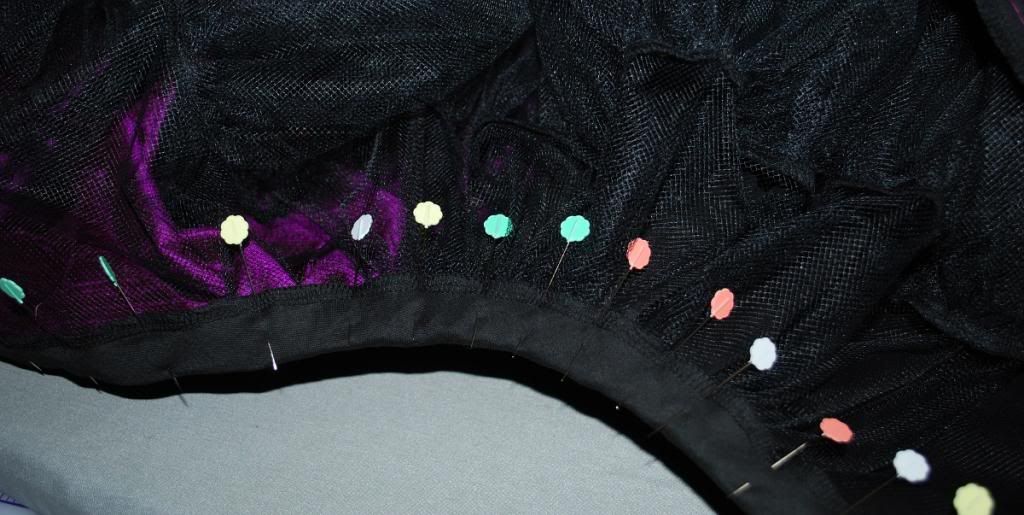 I miscaculated the width needed for the binding on the waistband, dammit, and ended up with a serged edge instead of a nicely tucked under one. Oh well. She wont notice or care.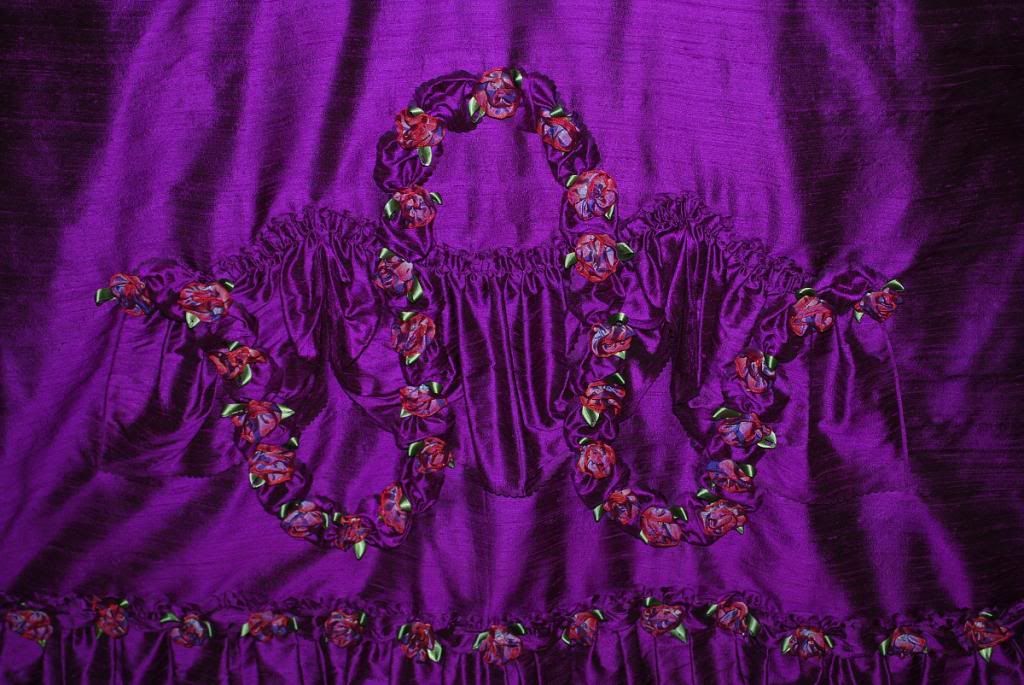 Gah! The flash lights up these flowers in a bad bad way!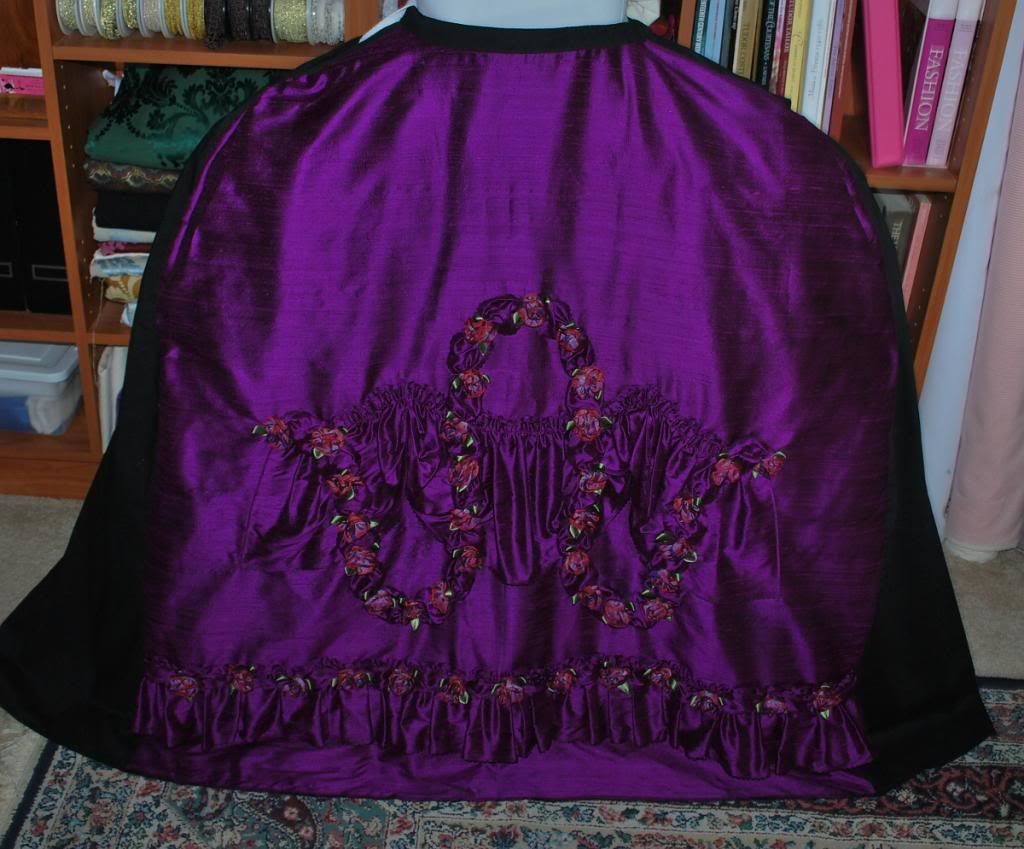 All done!  Onward to the main gown!